The Hotel has nine rooms: Junior Suites, Suite, Prestige and Superior Rooms and an Apartment (Guiscardo Apartament) (not in the main body of the Palace), all furnished in different ways ensuring a warm and welcoming atmosphere.
Particular attention has been given to the realization of the bathrooms that combining prestigious local marbles, that perfectly fits with the city's tradition of Pietrasanta, a land of artists, sculptors and handcrafts workshops. They are just different types of marble that give each room its name.
The reception and environments are those of a private home with the services of a grand hotel.
Free Wi-Fi in Hotel and in all Rooms and Suites. You can check rooms avaibility on our WebBooking or by contact form on contact us page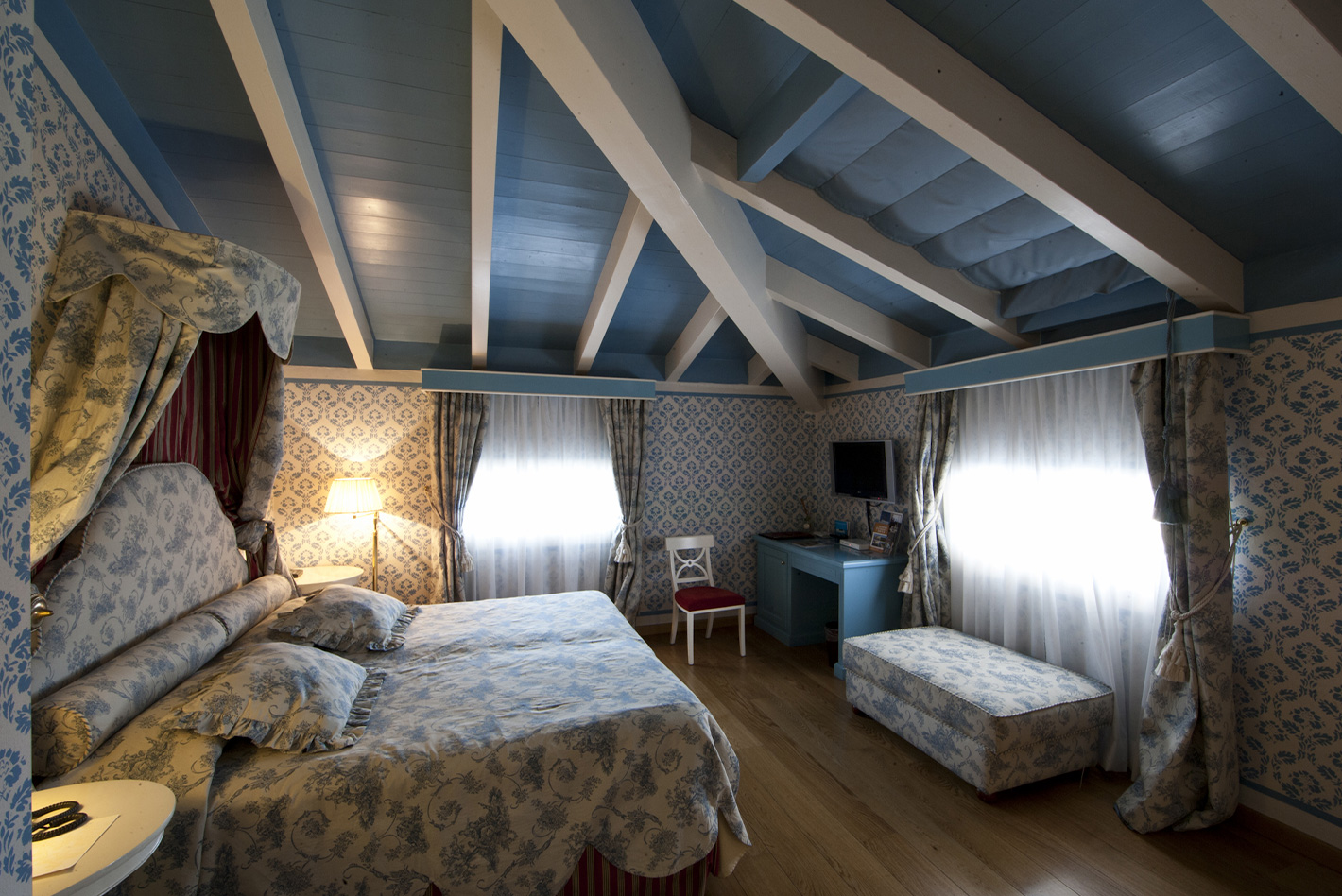 The Superior rooms take their name from the different marble that decors the elegant bathroom: Nero Portoro, Calacatta Vagli, Breccia Violetta, Rosso Francia.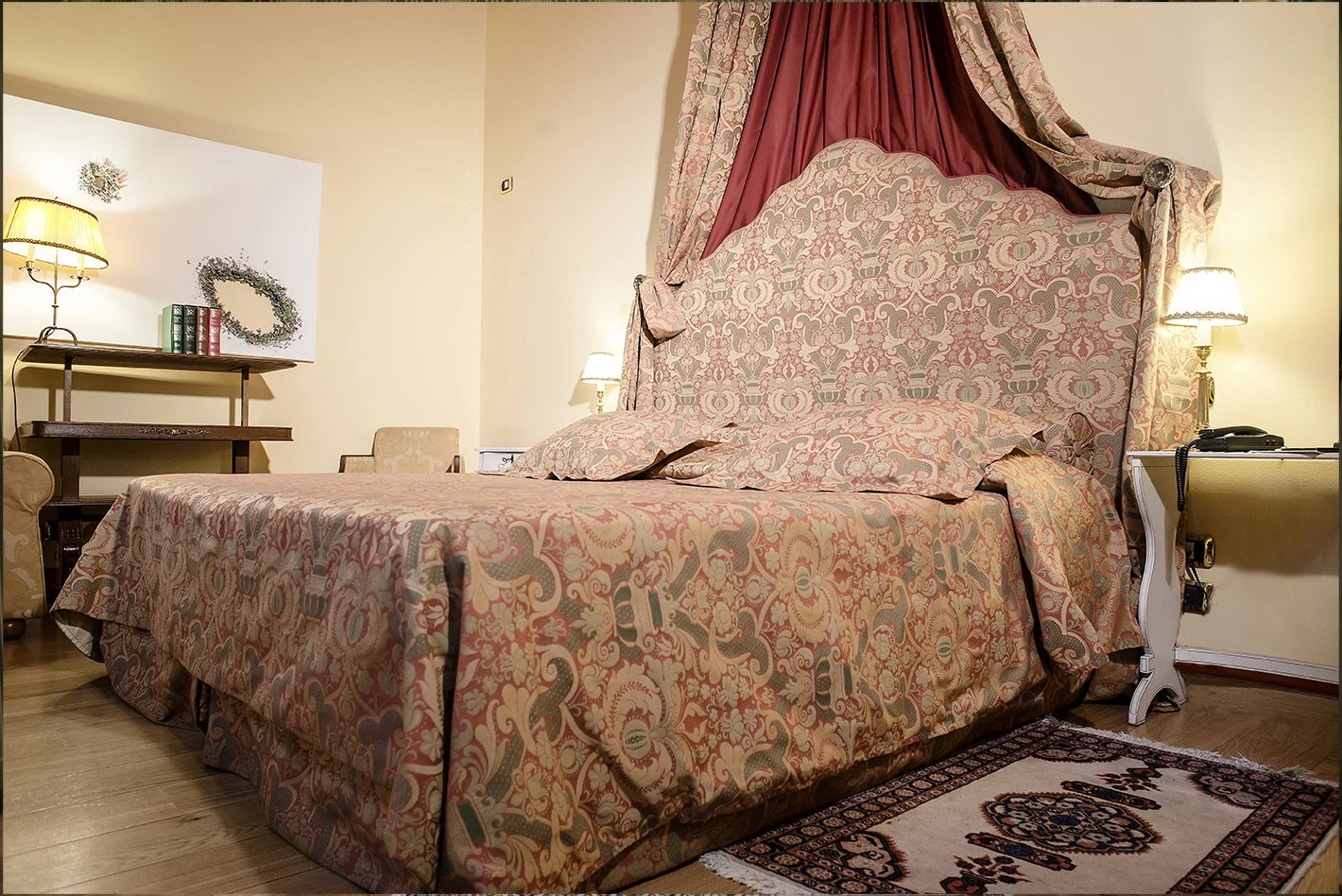 The Junior suite Nero Marquina, of about 28 square meters, is furnished in eclectic style with a four-poster double beds.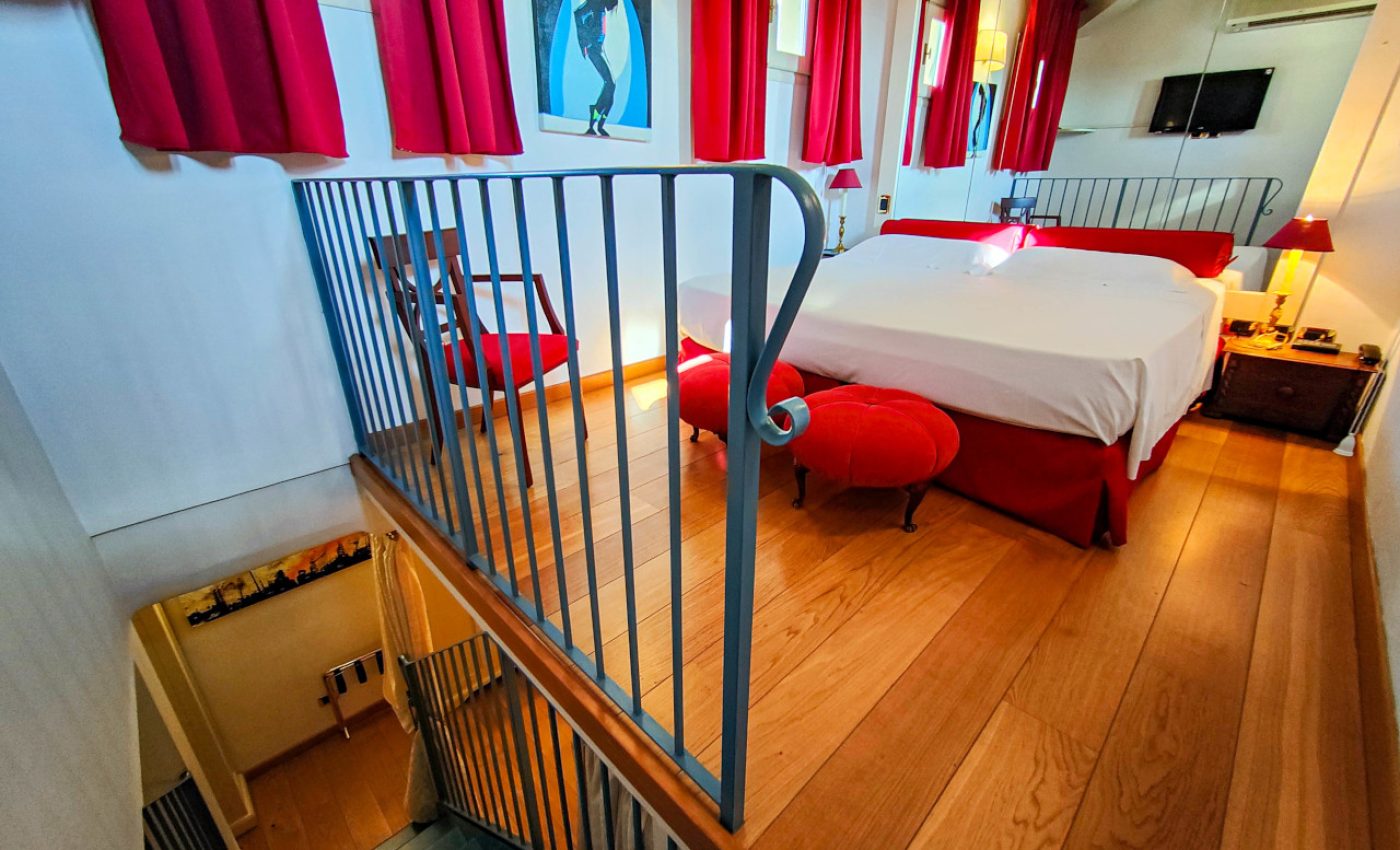 The Sodalite Blue room is arranged on two levels, with a classic style and a touch of modern art.